---
CITLALI HARO
Her work is somewhat ironic, natural, and is composed of mixed figures that persist in her dreams and present themselves as ghosts when she awakens. For Haro, her illustrations and paintings, with an attempt to materialize a mixture of emotions and thoughts starring versions of herself. The lack of verbal fluency pushes her to be in constant search for a graphic language that is changing at the same pace as her emotions.
Citali has exhibited in:
-Collective exhibition Praise You, aMBUSH Gallery in Sydney Australia 2017
-Superfine! fair in Miami 2018 with Noox Gallery
-Zona Maco 2018 with Tommy Hilfiger
-Biennial Finalist of Pictoline Illustration 2018
-Collective exhibition "Images beyond moral sense" La Sabina, Mexico City 2018
-Collective exhibition "Miscellaneous" Espirituosa, Mexico City 2018
-Collective exhibition "Advaita" Casa Q, Mexico City 2018
-Individual exhibition "This is ornamental" Calé Gallery, Hermosillo, Sonora 2018
-Individual exhibition "123456789" Gallery La Esperanza, Ciudad de Mexico 2019
-Collective Exhibition "Concha Eléctrica" Mexico City 2019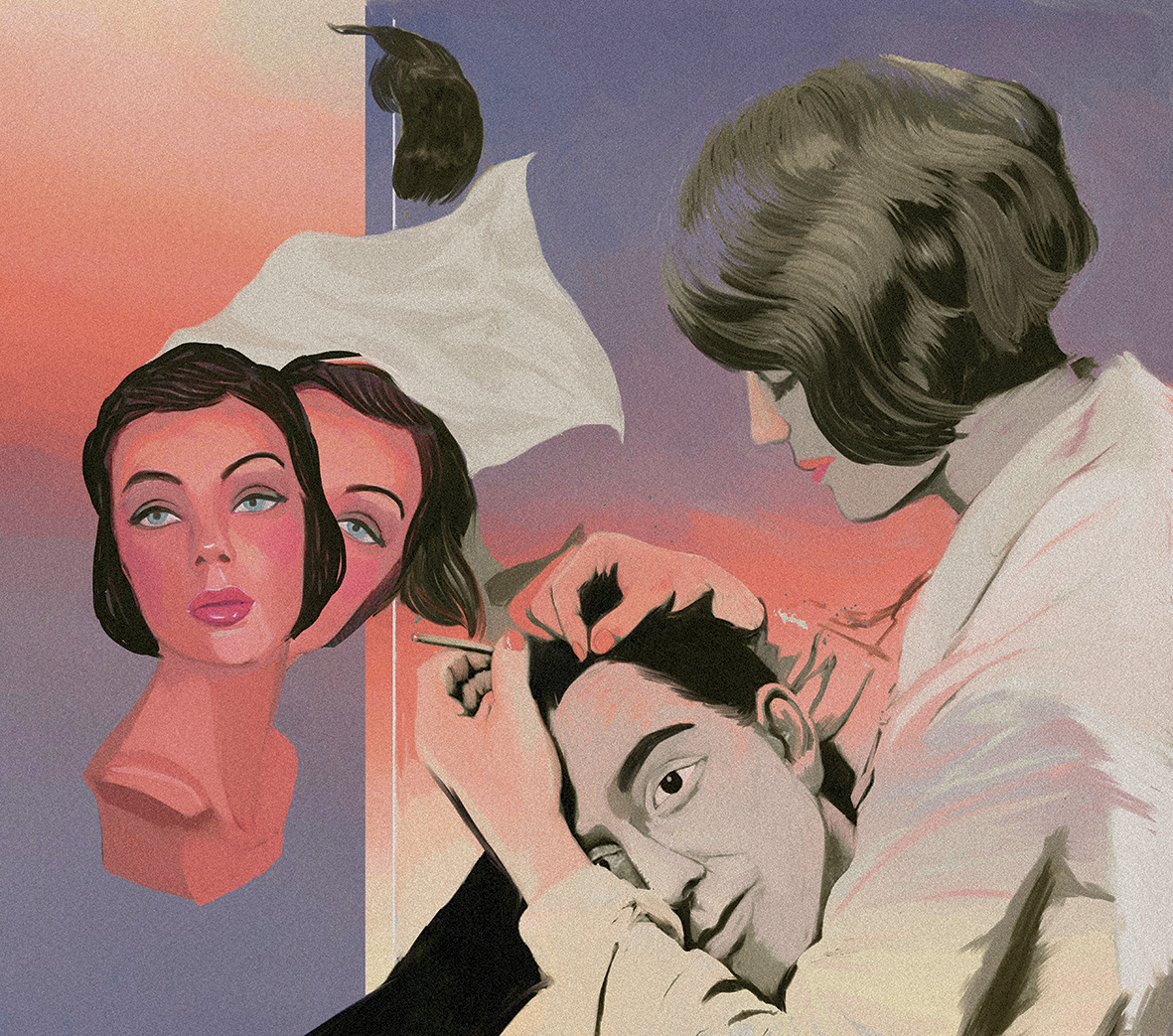 ---
RICARDO GONZÁLEZ
Ricardo González utilizes a limited palette, simplified mark-making, and sense of humor to explore the language of expressionistic painting and drawing. His work draws on his own automatic drawings, urban wall scribbles that populate his environment in Mexico City and New York, and celebrates a recurrence of Art Brut via the likes of Jean Dubuffet, Karel Appel, and A.R. Penck. His fast manic drawing suggests an intuitive child-like doodle. Fragmented figures with grimaces and smirks frequent Gonzalez's work invoking a character all too familiar that is deep rooted in our collective unconscious, a sort of savage full of uninhibited energy that could easily be found in early rock n' roll or the tales of early outlaw blues songs. The paintings ricochet between the sublime and the nihilistic, creating a tacit dialogue between satirical cartoon and evocative painterly gesture. Gonzalez elevates seemingly cursory doodles into signifiers of pure form, medium, and process, thus propelling them into the language of art.
(Text by Asya Geisberg Gallery)
Ricardo González was born in Mexico City and lives and works in New York. He received an MFA from New York University, and his BFA at New England School of Art & Design, Boston, MA and Madrid, Spain. He has exhibited in numerous venues in New York, NY, Boston, MA, Miami, FL, Berlin, Mexico, and Belgium.
Recent exhibitions include:
-UNTITLED. Miami, Galeria Talcual, Mexico City
-Traneudstillingen, Copenhagen, Denmark
-Galeria W, Santiago, Chile
He is a recipient of:
-Martin Wong Scholarship Award in Painting
His work has been reviewed in:
-The Wall Street Journal
-Time Out New York
-Art F City
-Pas un Autre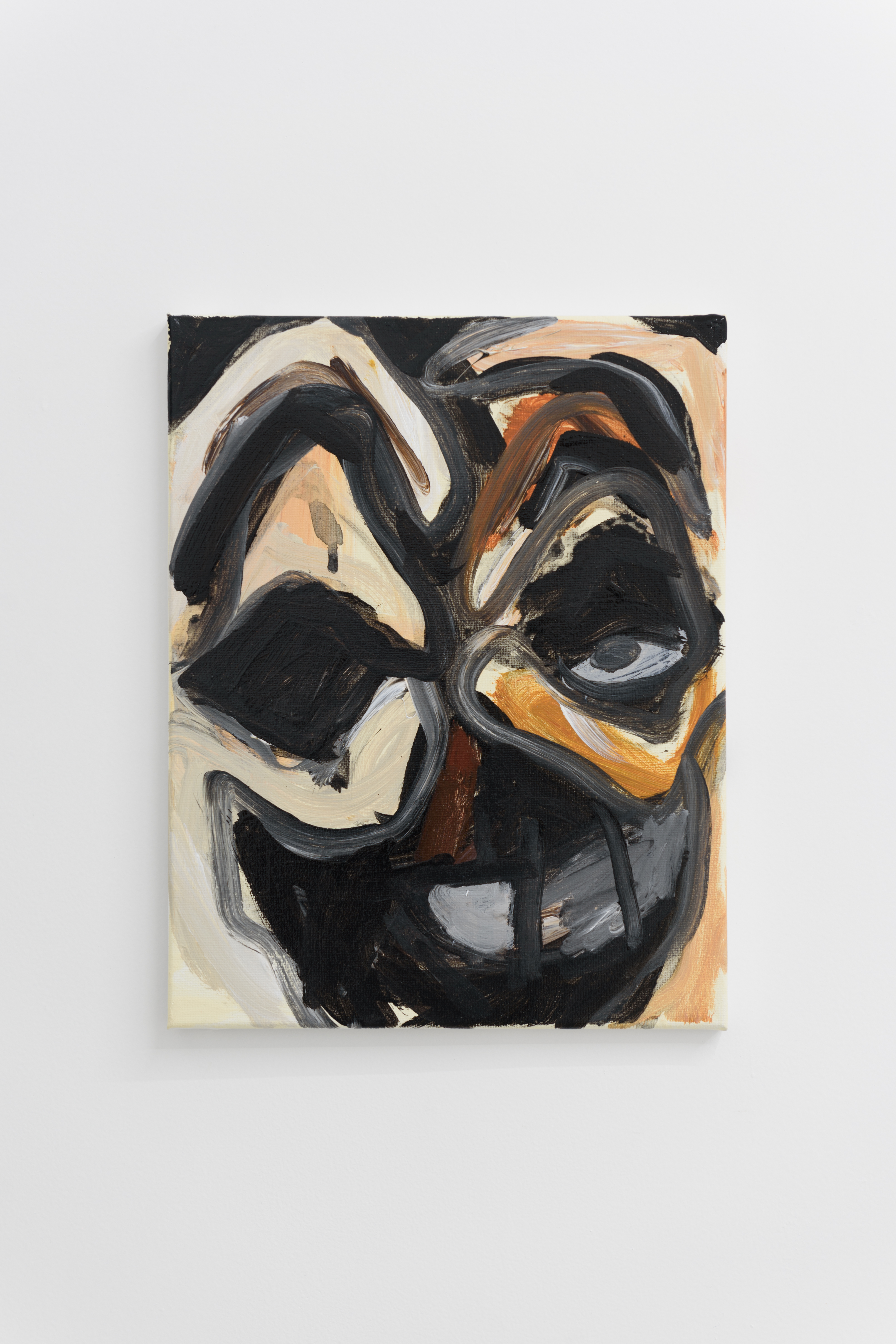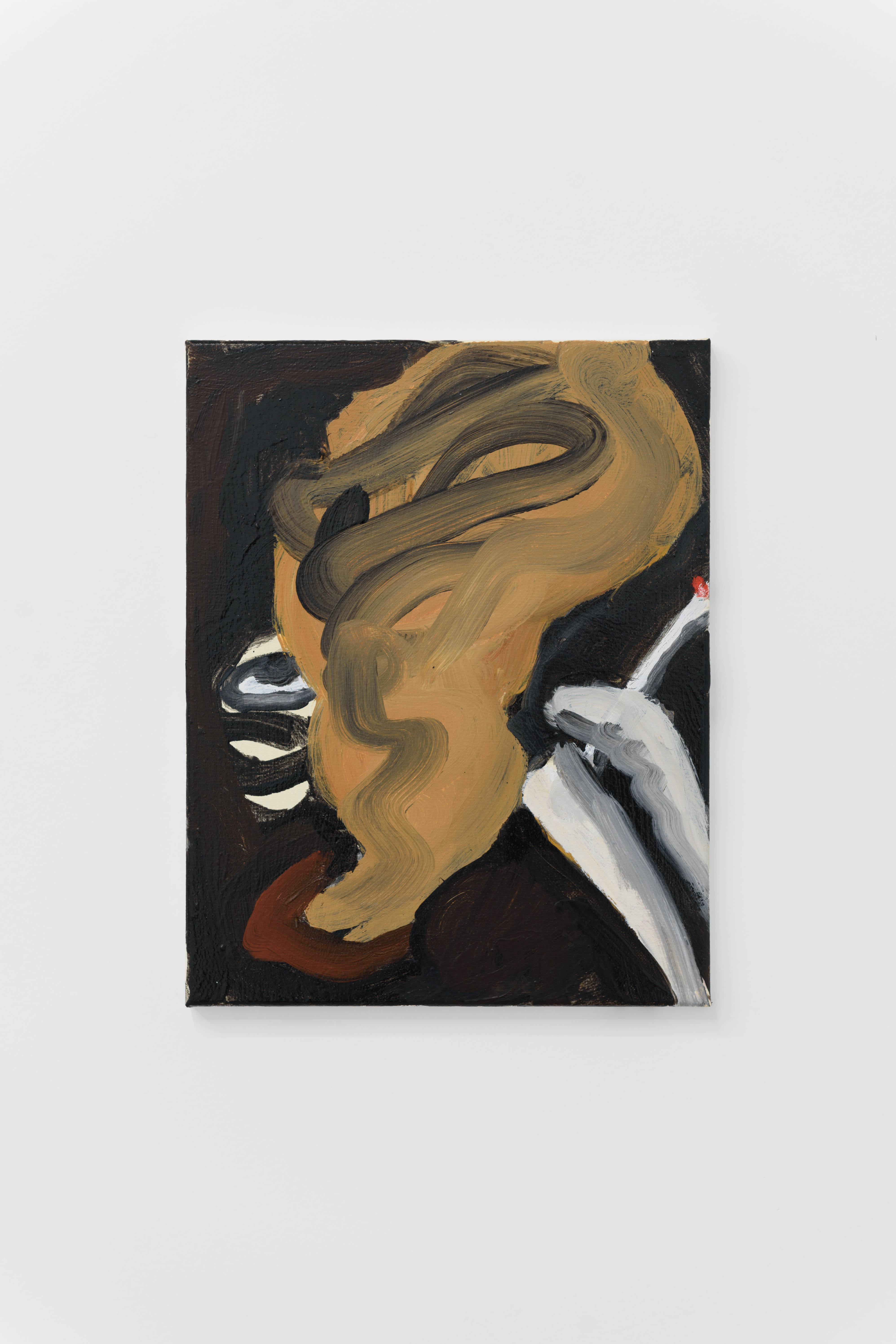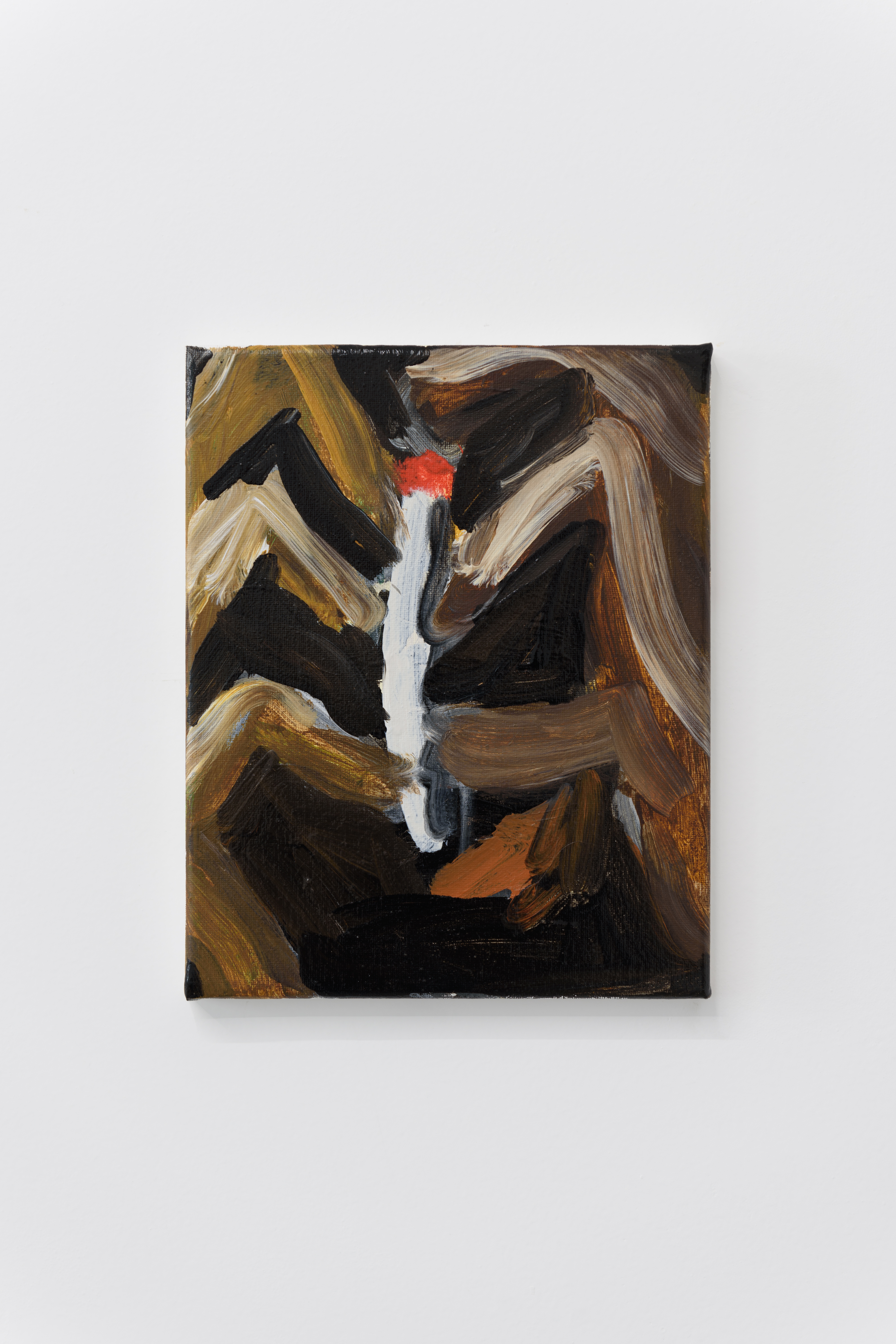 ---
FABIÁN RAMÍREZ
His work comes from understanding the possibility of reconstructing time in its material condensation with painting. Parting from a direct dialogue with memory, Ramírez explores painting from the possible assembly of moments that may happen in it, with the purpose of composing an open universe that allows us to reflect the transitory nature of our existence in the face of an order that is superior to ours, that is, chaos. He studied at the Faculty of Art and Design of the UNAM (2012-2016) and is currently continuing his studies at the Kunstakademie Düsseldorf (Germany). He has been a FONCA Fellow in the Young Creators program (2016-2017).
His most recent individual exhibitions have been:
-Unter Freiem Himmel (2019)
-Die Ankunft der Caravane (2019)
His work has been presented in different venues nationwide, including:
-Museum of Modern Art (2018)
-Luis Adelantado México Gallery (2018)
-Alfredo Zalce Museum of Contemporary Art (2018)
-Arts Center by San Luis Potosí (2017)
-Cultural Institute of León (2017)
-University Museum of Science and Arts (2016 and 2014)
-Luis Nishizawa Gallery of the UNAM (2014)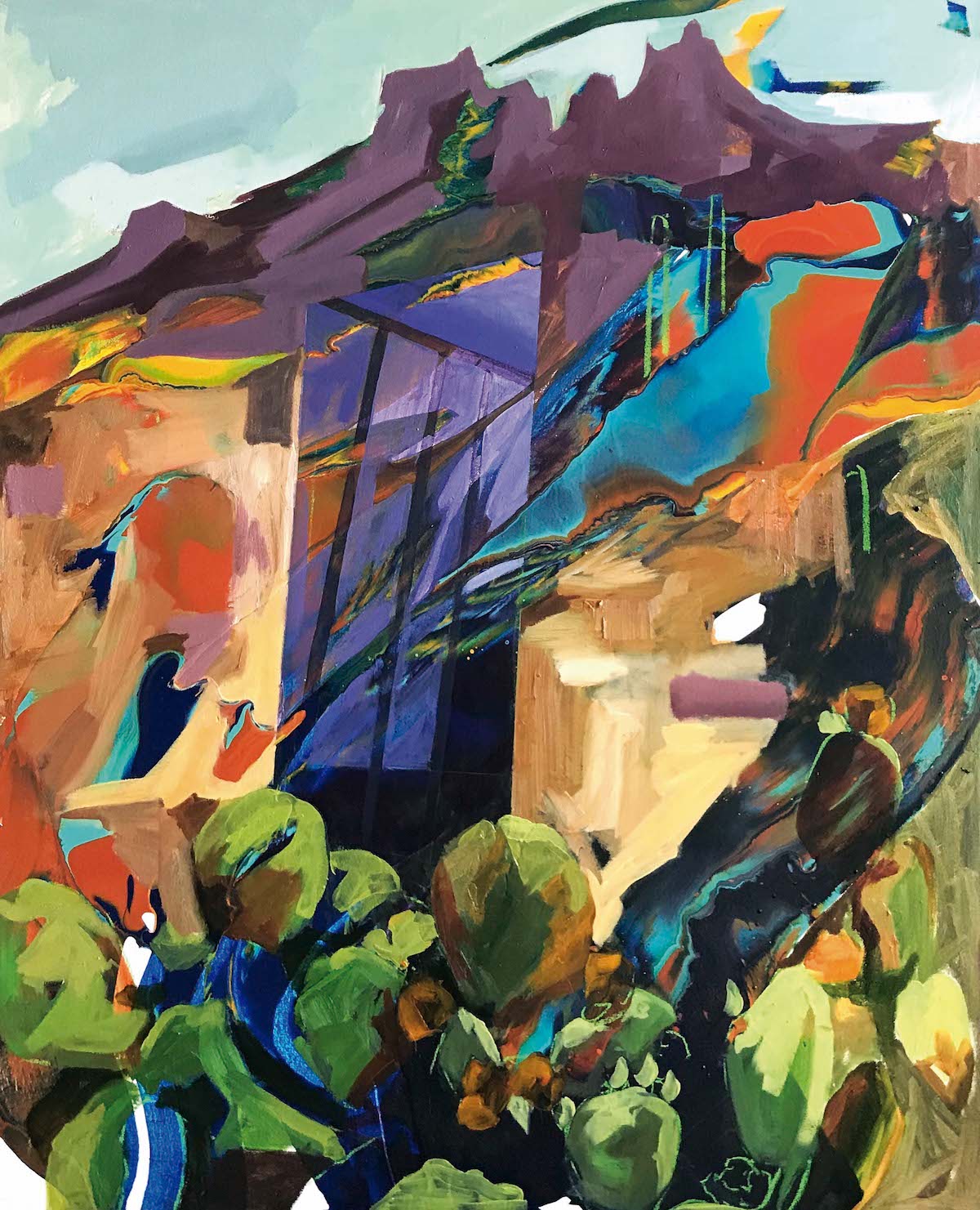 ---
JIM RICKS
Jim Ricks is a conceptual artist, curator, and writer. His education is in equal parts: Montessori, Activist, Jesuit, 90's Graffiti, Art School, and Artist-run. From San Francisco, he is naturalised Irish after arriving there for an MFA more than a 14 years ago. He currently lives in Mexico City and is represented by Daniela Elbahara. Ricks has multiple practices. Primarily, he problematizes preconceptions about identity and value with an astute Marxist epistemology. His work is research driven, publicly engaged, and site specific. He believes creolization is beautiful and actively seeks out examples of the 'everyday'. Projects include a Bouncy megalithic tomb, a global search for the Truth, drone war rugs made in Afghanistan, a gable-end mural in Derry, 'Synchromaterialism', Art Fair interventions, creator of the Centro Ontologia Nacional in Mexico City, the Museo Ambulante Sebastian, and a giant baseball in Cuba to collect autographs of the local residents.
He has had solo shows at:
-Casa Maauad (Mexico City)
-Pallas Projects (Dublin)
-Hugh Lane Gallery (Dublin)
-Onomatopee (Eindhoven)
-126 (Galway)
Shown in a number of group shows including at:
-Centre Culturel Irlandais (Paris)
-Imperial War Museum (London)
-Jack Shainman Gallery (NYC)
-Ulster Museum (Belfast)
-Temple Bar Gallery & Studios (Dublin)
-Royal Hibernian Academy (Dublin)
And public projects in:
-Galway International Arts Festival (Galway)
-Art Basel Miami Art Public (Miami)
-The Limerick City Gallery of Art (Limerick)
-Cranbrook Art Museum (Detroit)
-Museo Tamayo (Mexico City)
-Museo Anahuacalli (Mexico City)
-Hirshhorn Museum (Washington DC)