---
RODRIGO ECHEVERRÍA
Desde una temprana edad y bajo una educación conservadora y católica manifiesta sus primeras inquietudes pictóricas de manera intuitiva. Después de concluir sus estudios en la Universidad de Concordia en Montreal en el verano del 2012, encuentra que hay diferentes maneras de pintar en distintos lugares alrededor del mundo. Esto lo lleva a reflexionar sobre cada cultura y sus costumbres en relación a sus necesidades, pintando sumergido en diferentes climas que repercuten evidentemente en su obra. Para él la obra es el autoconocimiento y entre más afectada esté ésta por la existencia, más vida se conservará en ella. Es por todo esto que considera que para que el alma conozca más, el cuerpo debe ser afectado por la diversidad de las cosas; por consiguiente, su práctica diaria consiste en una constante lectura por las mañanas que resuena en lo que resta del día dedicado a la pintura.
Tiene dos preocupaciones persistentes. Una es el Sol, pues, aunque éste se piense lejos, en realidad siempre está afectándonos íntimamente. La segunda es Dios. Estas inquietudes se enuncian en su pintura a partir de lo figurativo que resulta en el ser humano y en su relación con el espacio, ya sea en el paisaje exterior o en su paisaje interior.
Vive y trabaja en la Ciudad de México.
---
CAROLINA FUSILIER
Carolina Fusilier (Buenos Aires, 1985) vive y trabaja entre México y Argentina. Su trabajo toma distintas formas a través de pintura, video, sonido, escultura e instalación. Explora nociones de futuro, la alienación domestica y la desconexión con el paisaje natural. Muchas veces a través de su trabajo re-imagina una vida o voz para artefactos que nos rodean, aplicando un sentido de animismo y especulacióna la tecnología en la que estamos inmersos.
Becas/estudios:
-Cinemafund ACC , Asian Culture Center (2021)
-Pollock- Krasner Foundation (2019-2020)
-Fundación Jumex y Locust Projects para realizar su proyecto Kitchen with a view (2019)
-Beca Raul Urtasun - Francis Harley para artistas emergentes de Argentina, para realizar una residencia en The Banff Center (2015)
-Open Sessions (2018-2019), programa a distancia en The Drawing Center, Nueva York.
-Academia de Düsseldorf, Alemania (Artista invitada en la clase de Rita McBride, 2019)
-Soma (2016-2017)
-Programa de Artistas (Universidad Torcuato Di Tella, Buenos Aires, Argentina, 2011)
-Universidad del Cine (Buenos Aires, Argentina, 2006-2009)
-Conservatorio Superior de Música Manuel de Falla (Buenos Aires, Argentina, 2003-2004).
Exposiciones individuales:
-Kitchen With A View, Site-specific project, Locust Projects, Miami, EEUU
-Angel Engines, Natalia Hug Gallery, Colonia, Alemania (2018)
-Fenómeno, La Fábrica, Buenos Aires, Argentina (2014).
Exposiciones grupales recientes:
-Sculpture Center, New York (74 millon millon tons, curada por Ruba Katrib y Lawrence Abu Hamdan, 2018)
-The Drawing Center, New York (What's love got to do with it? / Point of Departure, 2019)
-Kamias Trienial, Manila, Philippines (2020)
-Drawernyc, New York (Envelope, 2020), Sssoporte, Guadalajara (2020)
-Doc!, Paris, France (Mutagenesis, 2019)
-Chalton Gallery, London, UK (Letting light pass through, 2019)
-Soma, México (El movimiento no esta en la pantalla, 2017)
-The Banff Center, Canada (Open Studios, 2015)
-Vacation Gallery , New York (A salve of sorts, 2018)
-Biquini Wax, Ciudad de México (Walden, 2017)
-Natalia Hug Gallery en Colonia, Alemania (Fertility Breakdown, 2016)
-Ladron Galeria, Ciudad de México (Urge un incendio, 2016)
-Centro Cultural Tlatelolco (Ficción y tiempo, 2018, curada por Estudios Curatoriales UNAM)
Colaboraciones:
-2020 / 2021 - El lado quieto – Largometraje en colaboración con Miko Revereza.
Este proyecto se encuentra en proceso y va a tener su estreno oficial en Mayo del 2021 en Asian Culture Center, Korea del Sur (ACC)
-2020 / 2021 - P.O.O.D (Panel de Objetos de Origen Dudoso) - Video en colaboración con Biquini Waxpara Intagram TV (Proyecto en proceso)
-2020 - Colaboración con Eduardo Navarro para realizar videos animados "Octodurga" para TBA21 y el Museo Thyssen Bornemisza
---
RICARDO GONZÁLEZ
Ricardo González utiliza una paleta de color limitada, marcas simplificadas y un sentido del humor para explorar el lenguaje de la pintura y el dibujo expresionista. Su trabajo se basa en dibujos automáticos, garabatos en muros que pueblan su entorno en Ciudad de México y Nueva York. Celebra la recurrencia de Art Brut a través de artistas como
Jean Dubuffet, Karel Appel y A.R. Penck. Su rápido dibujo maníaco sugiere un garabato infantil intuitivo. Figuras fragmentadas con muecas y sonrisas frecuentan el trabajo de González invocando a un personaje demasiado familiar que
Está profundamente arraigado en nuestro inconsciente colectivo, una especie de salvaje lleno de energía desinhibida que se puede encontrar fácilmente en la expersión temprana del rock and roll o el blues. Las pinturas rebotan entre lo sublime y lo nihilista, creando un diálogo tácito entre los dibujos animados satíricos y el evocador gesto pictórico.
González convierte los garabatos aparentemente superficiales en significantes de forma pura, medio y proceso, lo que los impulsa al lenguaje del arte. (Texto de Asya Geisberg Gallery)
Ricardo González nació en la Ciudad de México y vive y trabaja en Nueva York. Recibió un MFA de la Universidad de Nueva York y su BFA en la New England School of Art & Design, Boston, MA y Madrid, España. Ha expuesto en numerosos lugares en Nueva York, NY, Boston, MA, Miami, FL, Berlín, México y Bélgica.
Exposiciones recientes:
-UNTITLED. Miami, Galería Talcual, Ciudad de México
-Traneudstillingen, Copenhague, Dinamarca
-Galería W, Santiago, Chile
Recibió el Premio:
-Martin Wong Scholarship Award en pintura
Su trabajo ha sido revisado en:
-Wall Street Journal
-Time Out New York
-Art F City
-Pas un Autre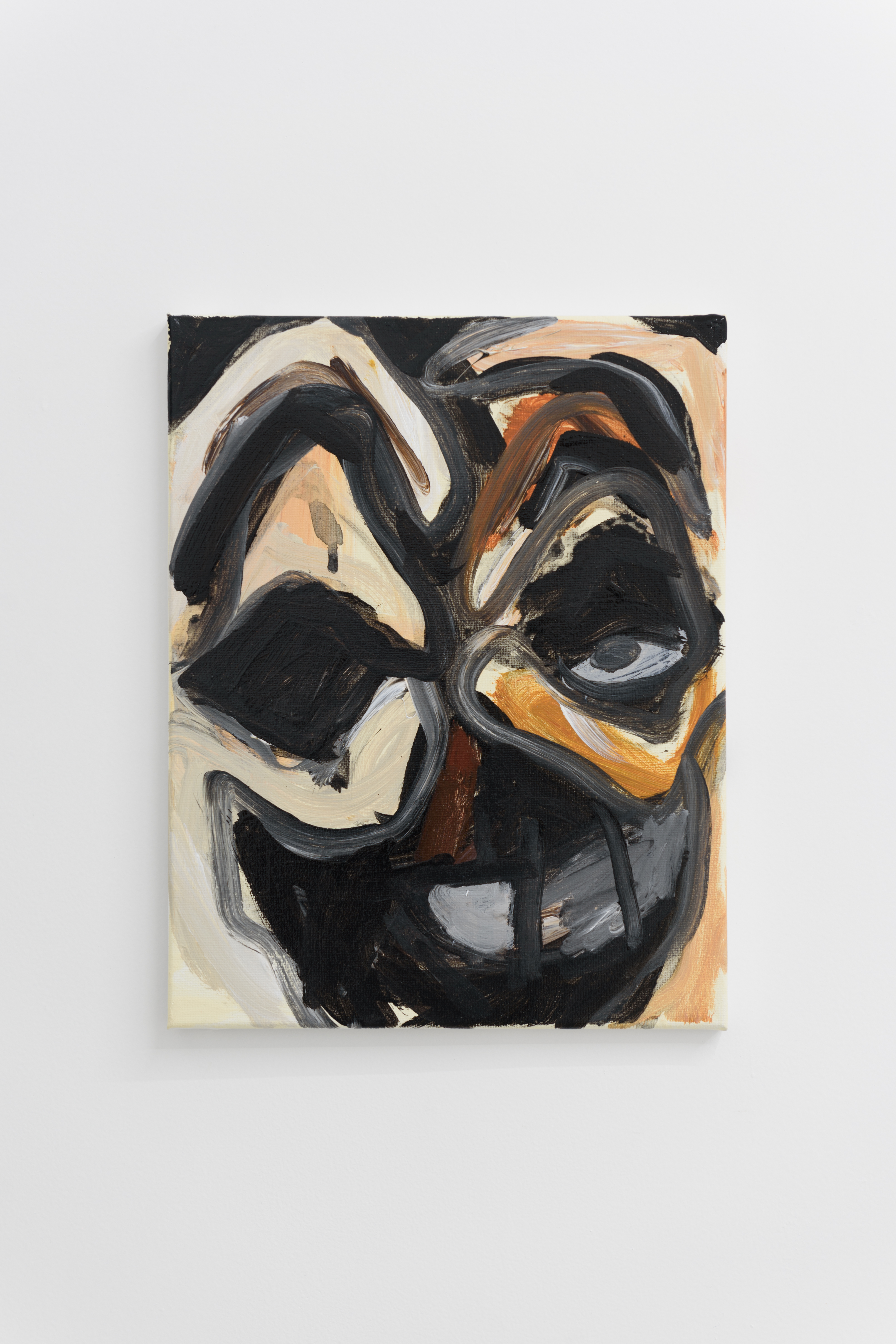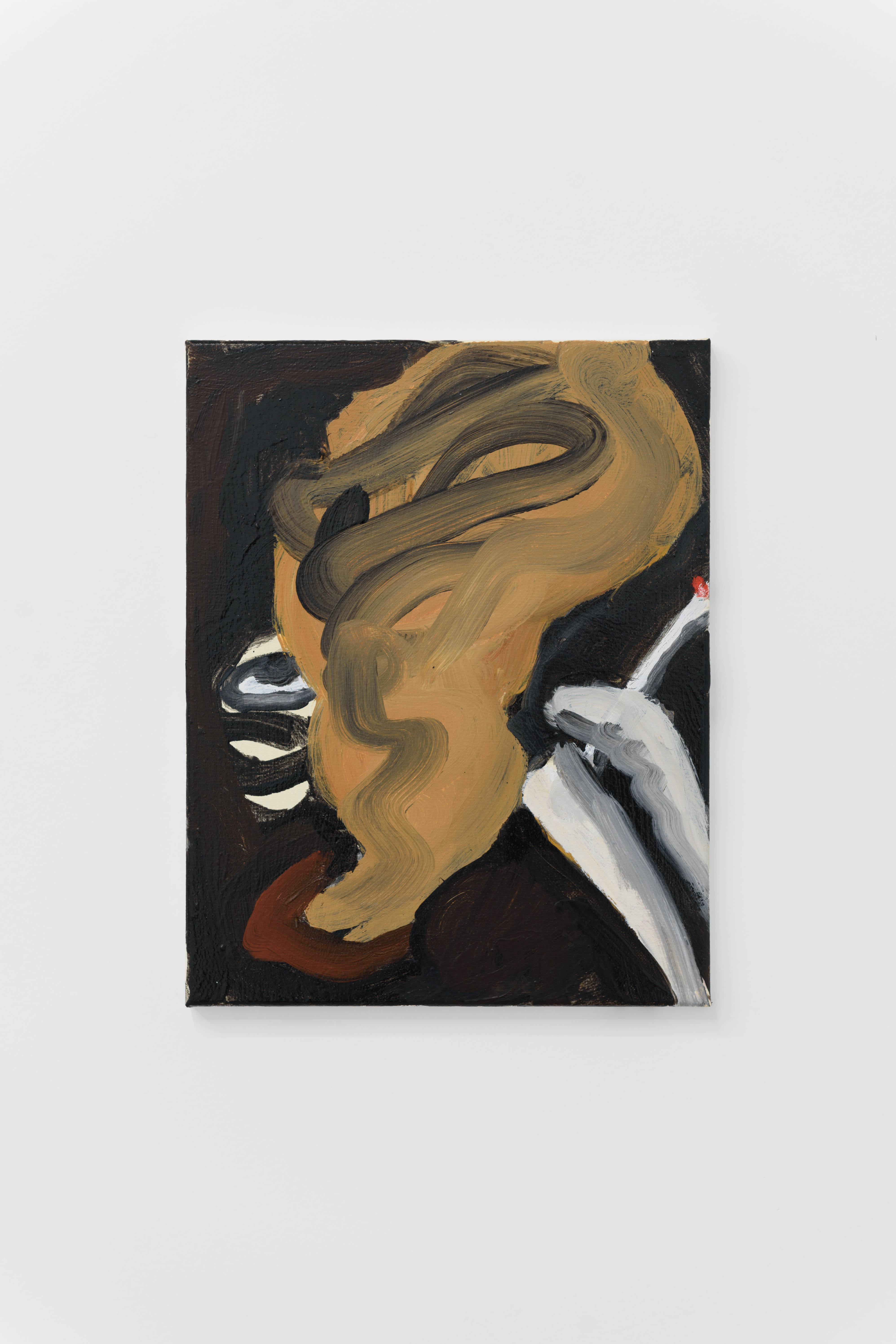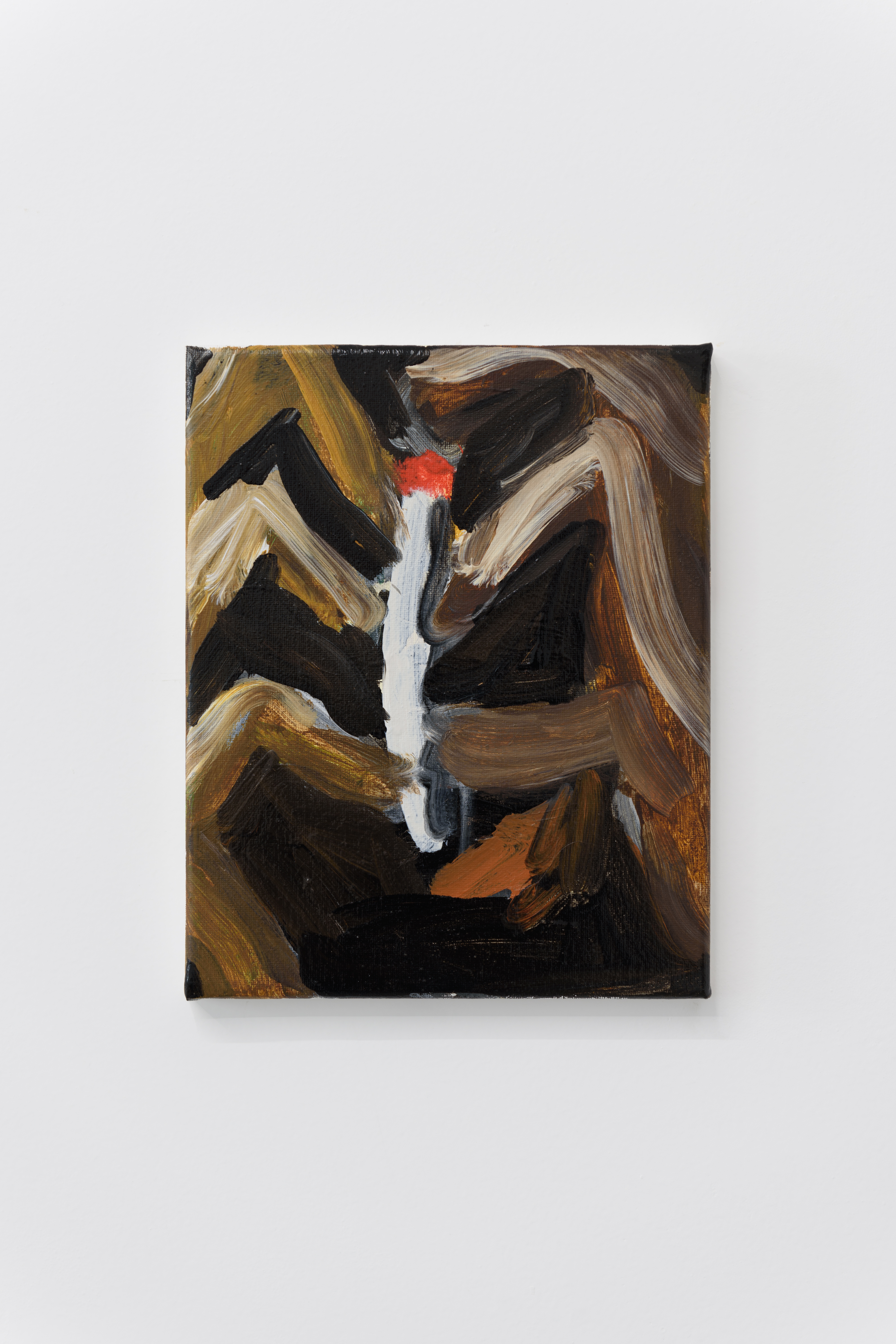 ---
JESI JORDAN
Jesi Jordan es una artista tradicional multidisciplinaria originaria de Toronto, Canadá que se expresa a través de la animación, la pintura y el performance. El trabajo de Jesi proviene de la perspectiva de una artista autodidacta que utiliza la metamorfosis como una forma de narración surrealista y abstracta. Su trabajo funciona a manera de diálogos internos y radiografías emocionales, utilizando una técnica mejor descrita como automatismo surrealista para visualizar conversaciones con el mundo espiritual.
Exposiciones individuales:
-Solar Body, Gallery Libertad, Queretero, Mexico
-A Pregnant Thought, Daniela Elbahara Gallery, Mexico City, Mexico
-Magical Thinking, Weird Things Gallery, Toronto, Canada
-Private Perspective, Lowell Gallery, Portland, USA
-New Works, Weird Things Gallery, Toronto, Canada
-Detective Vanilla, Rennan Isaac's Contemporary Gallery, Guelph, Canada
-Psychic Pain, Xpace Gallery, Toronto, Canada
-Beneath The Air, Videofag Gallery, Toronto, Canada
Exposiciones colectivas:
-Recontexto del Descontexto, Museum of Contemporary Art, Oaxaca City, Mexico
-Wobbly Womb, ELLEPHANT Gallery, Montreal, Canada ~ Quarter Life Crisis, Powerplant, Toronto, Canada
-Red Bull 381 Projects Gallery, Toronto, Canada
-Song In The Devil's Throat, Quarter Life CrisisGround Floor Art Centre, Vancouver, Canada
-Material Art Fair, Mexico City, MX ~ KillJoy's Kastle at Plummer Park, West Hollywood, California, USA ~ Complex Social Change, Doris McCarthy Gallery, Scarborough, Canada
-Artcite Inc, Windsor, Canada
-Some New Fires, Art Metropole, Toronto, Canada ~ Margin of Eras, 24/7, Toronto, Canada
-Ever Gold Gallery, San Francisco, USA
-Joyride, MCA Warehouse, Chicago, USA ~ We Won't Compete, Art Gallery of Windsor, Canada
-KillJoy Kastle: A Lesbian Feminist Haunted House, Toronto, Canada ~ Miradero, El Huacal, Oaxaca City, MX
-Future 33, YTB Gallery, Toronto, Canada
-Fabrica Aurora, San Miguel, Mexico
Proyecciones de animaciones:
-LATERNA MAGICA, Marseille, France
-The Ministry of Casual Living Gallery, Victoria, BC
-Idea Exchange, Cambridge
-Lago Film Festival, Italy
-Oberhausen Film Festival, Germany
-Projected for the Feminist Art Gallery (FAG)
Satellite Project, University of Lethbridge Art Gallery
-Luminato Festival, Toronto
-Inside Out Gay and Lesbian Film Festival
-Haida Gwaii Film Festival, British Columbia
-Complex Social Change, Doris McCarthy Gallery
-EVER GOLD Gallery, San Francisco
-Centre de Photographies Actuelles, Montreal
-Queer City Cinema, Saskatchewan
-Pleasure Dome, Toronto
-Vtape's Cinema, Toronto
-Quarter Life Crisis, Powerball Gala Powerplant, Toronto
-Feast in the East, Polyhaus, Toronto
-Blue Sunshine Film Center, Montreal
-Studio 407, Toronto
-The Projection Booth Cinema, Toronto
-The Electric Theatre, Toronto
-107 Shaw Gallery, Toronto
-Bicycle Film Festival, Studio Gallery, Toronto
-Cinecycle, Toronto
-Studio 407, Toronto
-The Projection Booth Cinema, Toronto
-The Electric Theatre, Toronto
-Pleasure Dome, Toronto
-ELLEPHANT Gallery, Montreal, Canada
Performances:
-Pride, Toronto, CA
-The Art Gallery of Ontario, CA
-Los Angeles Archive, LA
-Material Art Fair, Mexico City, MX
-Summerworks, Toronto, CA
-1st Ontario Performing Arts Center, CA
-Flux Factory Studios, New York, NY
-Kamias Trennial, Manila, PH
-EverSeeker Festival, Halifax, CA
-Long Winter Festival, Toronto, CA
-Kazoo Festival, Guelph, CA
-Tone Deaf Festival Kingston, CA
-Struts Gallery, New Brunswick, CA
-SappyFest, New Brunswick, CA
-POP Montreal, Montreal, CA
-Wavelength Festival, Toronto, CA
-The Boarding House, Guelph, CA
-Double Double Land, Toronto, CA
-This Ain't Hollywood, Hamilton, CA